László Antal Z.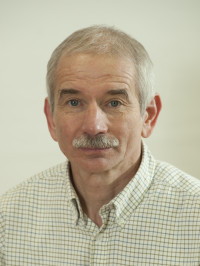 Download CV
Senior Research Fellow (TK SZI)
Department: Research Department for Social Integration and Inequalities
Email: antal.laszlo@tk.hu
Phone: (+36) 1 2246700 / 5417
Building: B (Floor, room: 1.33.)
Research Interests
Health Sociology, Demography, Climate Change, Human Ecology
Selected Publications
Antal Z. L. (2015) Climate paradoxes - Is harmony between nature and society a possibility? (in Hungarian: Klímaparadoxonok - Lehet-e harmónia természet és társadalom között?) Budapest: L' Harmattan Kiadó, 200 p.
Antal Z. L. (2013) Local level activity and the possibilities of shaping eco-conscious social norms (in Hungarian: A helyi szintű cselekvés és az ökotudatos társadalmi normák kialakulásának lehetőségei) Hadtudomány 23: (különszám) pp. 221-233
Antal Z L., Leidinger D. (2011): Preparing for Disaster Management and Health Care, In: Salamin Géza, Kohán Zoltán, Dobozi Eszter, Péti Márton (szerk.) Climate-Friendly Cities: A Handbook on the Tasks and Possibilities of European Cities in Relation to Climate Change, Budapest: Ministry of the Interior, Hungary - VÁTI, pp. 182-189. http://www.vati.hu/files/articleUploads/21857/Climate_friendly_cities_2011_chapter_7_9.pd
Antal Z L. (ed. 2008): Climate-friendly Municipalities. Theory and practice (in Hungarian: Klímabarát települések. Elmélet és gyakorlat, Budapest: Pallas Kiadó, 481 p.
Antal Z. László (2008): 'The Effect of Changes in Definite and Indefinite Viewing of Time on Demographic Processes, European Journal of Mental Health 3 1. pp.3-20
Antal Z. László (2007): The Legacy of László Cseh-Szombathy, Review of Sociology, Vol. 13 2. sz. pp.77-86
Antal Z László (1990): Analysis of Patients' Avenues of Treatment (Survey of the Medical Care of Vascular Stenosis Patients). In: Gáthy Vera (szerk.) Almanach, Budapest: Institute of Sociology Hungarian Academy of Sciences, pp. 55-68.
Research Projects
Climate-friendly Municipalities - project of the Institute of Sociology, Hungarian Academy of Sciences (2005 -) Project leader
Sunshine and Social Resilience - project of the Institute of Sociology, Hungarian Academy of Sciences (2003-) Project leader
Impressions - Impacts and risks from higher-end scenarios: Strategies for innovative solutions 2014-2017 (EU FP7): Member of the Hungarian team responsible for the field of social resilience
ClimateAnswer – Climate Change and Adaptation Strategies for Municipalities (EEA Fund 2015-2016): Member of the team
Risks of Sunshine and Heat waves – project supported by the Ministry of Human Capacities (2015-2015) Project leader