Máté Zombory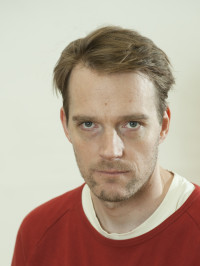 Download CV
Senior Research Fellow (TK SZI)
Department: Research Department for Social and Public Policy
Academic Title: PhD
Email: zombory.mate@tk.hu
Phone: +36 1 2246700 / 5402
Building: B (Floor, room: 1.26)
Research Interests
memory studies, historical sociology, cultural sociology, research methodology
Selected Publications
Journal articles:
Hidegháborús státuszversengés: A Magyar Népköztársaság és a háborús bűnperek második hulláma (Cold War Competition. The Hungarian People's Republic and the Second Wave of War Crimes Trials). MÚLTUNK - POLITIKATÖRTÉNETI FOLYÓIRAT LXIV : 2 pp. 14-54. , 41 p. (2019)
The birth of the memory of Communism: memorial museums in Europe. NATIONALITIES PAPERS 45:(6) pp. 1028-1046. (2017)
Democracy and Violence: Political Justice in Post-War Hungary. LONDON JOURNAL OF CRITICAL THOUGHT 1:(2) pp. 154-165. (2017)
A tanú elhallgattatása és a történelem visszatérése : A kulturális traumaelmélet kudarca (Silencing the Witness and the Return of History. The Failure of Cultural Trauma Theory). SZOCIOLÓGIAI SZEMLE 27:(2) pp. 23-40. (2017)
Silence, Cultivation, Cultural Heritage: Strategies of Identification in Discourses on the "German Past" in Hungary Since 1945. REVUE D ETUDES COMPARATIVES EST-OUEST 47:(01-02) pp. 169-198. (2016)
Book:
Traumatársadalom. Az emlékezetpolitika történeti-szociológiai kritikája (Trauma Society. The Social-Historical Critique of Memory Politics). Kijárat, Budapest, 2019
Book chapters:
Centers of Europe. In: Marczin Moskalewicz, Wojchiech Przybylski (szerk.) Understanding Central Europe. 590 p. London; New York: Routledge Taylor & Francis Group, 2018. pp. 32-42.
Conceptions of the catastrophe: Discourses on the past before the rise of Holocaust memory In: Hana Kubátová, Jan Lániček (szerk.) Jews and Gentiles in Central and Eastern Europe during the Holocaust: History and Memory. Abingdon; New York: Routledge, 2018. pp. 176-198.
Research Projects
2016-2019: History of memory in the East: Hungary 1945-2004
2013- Nemzetkoncepciók a katasztrófa után. A magyar politikai közösség rekonstrukciói a koalíciós időszakban (Bolyai János Kutatási Ösztöndíj)
2012: Voices of the twentieth century (OTKA), project leader: Éva Kovács
2010- Central European Disctionary of Political Concepts (Visegrad Fund)
2009-2010. Savoirs scientifiques et modes de construction des minorités nationales en Europe centrale (Ministère des Affaires étrangères)