Luca Kristóf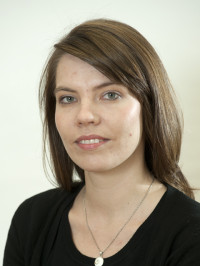 Download CV
Senior Research Fellow (TK SZI)
Academic Title: PhD
Email: kristof.luca@tk.hu
Phone: +36 1 2246700, 2240795 / 5400
Building: B (Floor, room: 1.22.)
Research Interests
Elite studies, Sociology of the intellectuals, Cultural capital, Cultural comsumption, social stratification
Selected Publications
Csurgó Bernadett, Kristóf Luca (2018) Narrative Identities and the Egalitarian Norm Among Hungarian Elite Couples JOURNAL OF FAMILY ISSUES 39 (7) 2107-2130.
Albert F. – Dávid B. – Kmetty Z. – Kristóf L. – Róbert P. – Szabó A.: Mapping the Post-communist Class Structure: Findings from a New Multidimensional Hungarian Class Survey EAST EUROPEAN POLITICS AND SOCIETIES 31: Paper https://doi.org/10.1177/0888325417739954. (2017)
Kristóf L.: Cultural Policy in an Illiberal State. INTERSECTIONS: EAST EUROPEAN JOURNAL OF SOCIETY AND POLITICS 3: (3) pp. 126-147. (2017)
Kristóf L.: Elite circulation int he Hungarian Cultural Elite. A Case Study of Theatres. CORVINUS JOURNAL OF SOCIOLOGY AND SOCIAL POLICY 8: (3) pp. 295-318. (2017)
Kristóf L.: Reputation in the Hungarian Intellectual Elite. In: Thijssen, P., Weyns, W., Timmerman, C. & Mels, S. (eds.) New Public Spheres: Recontextualizing the Intellectual. Farnham:Ashgate, 2013. pp. 197-212.
Kristóf L.: What happened Afterwards?: Change and Continuity in the Hungarian Elite between 1988 and 2009 Historical Social Research 2012 37: (2) pp. 108-122.
Kristóf L.: The Role of Intermediate Actors in Transmitting Rural Goods and Services in Rural Areas Under Urban Pressure Journal of Environmental Policy & Planning, Volume 11, Number 1, March 2009, pp. 45-60 (társszerző: Kovách Imre)
Research Projects
Current research projects:
2017- Circulation and dissent in the Hungarian cultural elite (NKFIH)
Past projects:
2014-2017 Cultural policy and reputation. Elite recrutation inthe Hungarian cultural field. Bolyai Fellowship of the Hungarian Academy of Sciences
2013- 2016 Family strategies and career life-forms in the Hungarian elite. Postdoctoral fellowship of the Hungarian Academy of Sciences
2013- 2017 Integrative and disintegrative processes in the Hungarian society (Hungarian Scientific Research Fund) (PI: Imre Kovách)
2013-2015 The Great Hungarian Class Survey (Hungarian Academy of Sciences - GfK Hungary) (PI: Péter Róbert)
2008-2010 ELITE AND INNOVATION – Innovational capacity of the Hungarian elites (National Office forResearch and Technology) (PI: Imre Kovách)
2008-2010 The Hungarian Political Elite (Hungarian Scientific Research Fund) (PI: Imre Kovách)
2007-2009 The Hungarian Economic and Cultural Elite (Hungarian Scientific Research Fund) (PI: Imre Kovách)
International research programs financed by the European Union:
2008-2012 GILDED – Governance, Infrastructure, Lifestyle Dynamics and Energy Demand: European Post-Carbon Communities (EU FP6)
2004-2006 CORASON – Cognitive Approach to Rural Sustainable Development (EU FP6)
2003-2005 RURBAN - Building Rurban Relations (EU FP5)