Éva Judit Kovács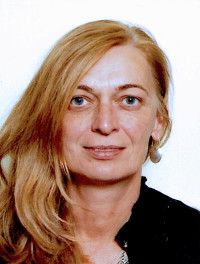 Download CV
Research Professor (TK SZI)
Department: Research Department for Social and Public Policy
Academic Title: PhD
Email: kovacs.eva@tk.hu
Phone: +36 1 2246700 / 5362
Building: B (Floor, room: 1.31.)
Research Interests
qualitative sociological methods, memory studies, community studies, identity and ethnicity
Selected Publications
Henry Greenspan , Annette Wieviorka, Kovács Éva, Sara R Horwitz, Berel Lang, Dori Laub, Kenneth Waltzer: Engaging Survivors: Assessing 'Testimony' and 'Trauma' as Foundational Concepts. DAPIM: STUDIES ON THE HOLOCAUST 2014:(28) pp. 190-226. (2014)
Kovács Éva; Vidra Zsuzsanna; Virág Tünde: Kint és bent: Lokalitás és etnicitás a peremvidékeken, Budapest: L'Harmattan, 2013. 385 p. ISBN: 978-963-236-715-6
Kovács Éva: The Experiences of Hungarian Slave and Forced Labourers: Life Stories of Forced Labourers in Nazi-Occupied Europe, In: A von Plato, A Leh, C Thonfeld (szerk.) Hitler's Slaves. Life Stories of Forced Labourers in Nazi-Occupied Europe, Oxford: Berghahn, 2010. pp. 124-137.
Kovács Éva, Melegh Attila, Gödri Irén: "Azt hittem célt tévesztettem": A bevándorló nők élettörténeti perspektívái, integrációja és a bevándorlókkal kapcsolatos attitűdök nyolc európai országban, Budapest: KSH Népesedéstudományi Kutató Intézet, 2010. 213 p. ISBN:978-963-9597-17-4
Kovács Éva, Orbán Jolán, Kasznár Veronika Katalin (szerk.): Látás, tekintet, pillantás: A megfigyelő lehetőségei, Budapest; Pécs: Gondolat – PTE Kommunikáció- és Médiatudományi Tanszék, 2009. 434 p. ISBN:9789636931537
Kovács Éva: Innocent Culprits - Silent Communities: On the Europeanization of the Memory of the Holocaust in Austria, In: Anatoly M Khazanov, Stanley Payne (szerk.): Perpetrators, Accomplices and Vivtims in Twentieth-Century Politics: Reckoning with the Past, London; New York: Routledge, 2009. pp. 66-77.
Kovács Éva (szerk.): Tükörszilánkok: Kádár korszakok a személyes emlékezetben, Budapest: 1956-os Intézet, 2008. 348 p. ISBN:9789639739062
Kovács Éva, Gerhard Seewann: Ungarn. Der Kampf um das Gedächtnis, In: Monika Flacke (szerk.): Mythen der Nationen: 1945 – Arena der Erinnerungen. Mainz: Verlag Philipp von Zabern, 2004. pp. 817-845.
Kovács Éva: Felemás asszimiláció, Dunaszerdahely; Somorja: Lilium Aurum - Fórum Kisebbségkutató Intézet, 2004, ISBN: 80-8062-222-1
Kovács Éva, Vajda Júlia: Mutatkozás: Zsidó Identitás Történetek, Budapest: Múlt és Jövő Könyvkiadó, 2002, ISBN:963-9171-80-8
Research Projects
Voices of the 20th Century – Qualitative Sources of Hungarian Sociology www.20szazadhangja.hu
"Titkos utak: Szocialista állampolgárok informális érintkezései és kapcsolatai 1956-1989 között. (2006-2009)
Forced Migration between 1938 and 1950, Hungary (2005-2006)
The culture of the gaze (2005-)
Local landscapes, Hungary (2005-)
Discourses about the "foreigners" in Hungary since 1945 (2003-)
Mauthausen Survivors Documentation Project – Austria (2002-2003)
Collective memory of socialism in Hungary (2002-)
The extreme right in Hungary – The young generation (2001-2003)
Community study in the Villány region (2001-)
What happened to sociology in East-Central Europe (1990-2000)? (2001-2002)
Cross-border study (Austria and Hungary) (1999-2002)
Cultural globalization in Hungary (1999-)
Alterity and identity (1997-2001)
Mixed marriages in Slovakia – A three generation survey (1995-1998)
Hungarian perceptions of IFOR Forces in Taszár (1995-1996)
Myths in the political transition of Hungary (1995-2000)
Discourse analysis. Methodology and practice (1993-1995)
Conservativism, the extreme right, anti-Semitism in Central Europe (1992-1994)
Jewish ethnic renaissance in Hungary after 1990 (1991-)
The Hungarian party system after 1990 (1988-1990)
Jewish identity in Slovakia (1987-1991)

The Hungarian business elite (1986-1989)

Media analysis of the business elite (1900-1944) (19986-1989)