Gábor Hajdu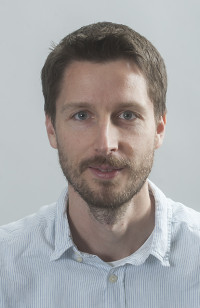 Download CV
Senior Research Fellow (TK SZI)
Department: Research Department for Families and Social Relations
Academic Title: PhD
Email: hajdu.gabor@tk.hu
Phone: +36 1 2246700 / 5226
Building: B (Floor, room: 1.21.)
Research Interests
subjective well-being, values, social inequality
Selected Publications
Hajdu, Gábor – Hajdu, Tamás (2018): Intra-Couple Income Distribution and Subjective Well-Being: The Moderating Effect of Gender Norms. European Sociological Review, 34(2), 138–156. https://doi.org/10.1093/esr/jcy006
Hajdu, Tamás, Hajdu, Gábor (2018): Smoking ban and health at birth: Evidence from Hungary. Economics & Human Biology, 30, 37-47. https://doi.org/10.1016/j.ehb.2018.05.003
Gerő, Márton – Hajdu, Gábor (2018): The Size and Heterogeneity of Egocentric Networks and Social Integration in Hungary. East European Politics and Societies: and Cultures. https://doi.org/10.1177/0888325417747970
Hajdu, Gábor – Sik, Endre (2018): Do People Have Different Views on Work by Age, Period and Birth Cohort? International Journal of Sociology, 48(2), 124-141. https://doi.org/10.1080/00207659.2018.1446117
Hajdu, Tamás – Hajdu, Gábor (2017): The association between experiential and material expenditures and subjective well-being: New evidence from Hungarian survey data. Journal of Economic Psychology, 62, 72-86. https://doi.org/10.1016/j.joep.2017.06.009
Hajdu, Gábor – Hajdu, Tamás (2016): The Impact of Culture on Well-Being: Evidence from a Natural Experiment. Journal of Happiness Studies, 17(3), 1089-1110. https://dx.doi.org/10.1007/s10902-015-9633-9
Hajdu, Tamás – Hajdu, Gábor (2014): Reduction of Income Inequality and Subjective Well-Being in Europe. Economics: The Open-Access, Open-Assessment E-Journal, 8 (2014-35). 1—29. https://dx.doi.org/10.5018/economics-ejournal.ja.2014-35
Hajdu, Tamás – Hajdu, Gábor (2014): Income and Subjective Well-Being: How Important is the Methodology? Hungarian Statistical Review, 92(Special No. 18.). 110-128.
Hajdu Gábor – Hajdu Tamás (2014): Szubjektív munkajellemzők és munkával való elégedettség Európában. socio.hu, 4(4). 87-119. https://dx.doi.org/10.18030/socio.hu.2014.4.87
Hajdu Gábor (2012): Bizalom, normakövetés és társadalmi részvétel Magyarországon a rendszerváltás után. In: Kovách Imre – Dupcsik Csaba – P. Tóth Tamás – Takács Judit (szerk.): Társadalmi integráció a jelenkori Magyarországon. Budapest: Argumentum Kiadó – MTA Szociológiai Kutatóintézet. 45-62.
Hajdu Gábor – Hajdu Tamás (2011): Elégedettség és relatív jövedelem: a referenciacsoport összetételének hatása az információs és státuszhatás erősségére. Szociológiai Szemle, 2011/3. 83-106.
Hajdu Tamás – Hajdu Gábor (2011): A hasznosság és a relatív jövedelem kapcsolatának vizsgálata magyar adatok segítségével. Közgazdasági Szemle, LVIII. évf., 2011. január, 56-73.
Research Projects
2017-2020: The impact of a restrictive abortion policy on infants' health and on the socioeconomic outcomes of children and parents (NKFIH 124384), principal investigator
2017-2020: Weather shocks and health: The effect of changing climate on birth outcomes and mortality in Hungary (NKFIH FK 124310), researcher
2013-2019: Crisis and social innovations, comparative social dynamics (MTA-ELTE Peripato Social Dynamics Research Group), researcher
2013-2017: Integrative and disintegrative processes of the Hungarian Society (OTKA 108836), researcher