Zoltán Ferencz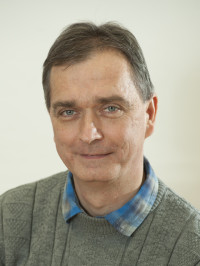 Research Interests
risk, disaster, environment and society, sustainability, science and technology, nuclear energy and radioactive waste, urban and regional development
Selected Publications
Bartal Anna Mária - Ferencz Zoltán: The Social Impact of the Red Sludge Disaster (A vörösiszap katasztrófa társadalmi hatásai)., Budapest: Argumentum Kiadó; MTA TK Szociológiai Intézet, 2015. 240 p. ISBN: 978-963-446-746-5 In Hungarian
Vári A, Ferencz Z, Hochrainer S, Aniello Amendola, Tatiana Ermolieva, Joanne Linnerooth-Bayer, Reinhard Mechler (szerk.): Social Indicators of Vulnerability to Floods: An Empirical Case Study in Two Upper Tisza Flood Basins. In: AnielloAmendola, TatianaErmolieva, Joanne Linnerooth-Bayer, Reinhard Mechler (szerk.): Integrated Catastrophe Risk Modeling: Supporting Policy Processes, Dordrecht; London; New York: "Springer-Verlag"address, 2013. pp. 181-198.(ISBN:978-94-007-2225)
Public Participation and Competitiveness in Urban Regions. (A társadalmi részvétel és a nagyvárostérségi versenyképesség) In: Szirmai V. (szerk.) A területi egyenlőtlenségektől a társadalmi jól-lét felé. 480 p. Székesfehérvár: Kodolányi János Főiskola, 2015. pp. 327-349. (ISBN:978-615-5075-27-8) In Hungarian
Vári A, Ferencz Z, Oláh M, Pataki GY, Csatári B, Flachner Zs, Pallaghy O, Várkonyi T: Indicators of Social Sustainability. TÁJÖKOLÓGIAI LAPOK 6:(1-2) pp. 107-117. (2008)
Vári A, Ereifej L, Ferencz Z: Implementing the EU Water Framework Directive in Hungary: a pilot project in the Upper-Tisza region. INTERNATIONAL JOURNAL OF RISK ASSESSMENT AND MANAGEMENT 12:(1) pp. 82-102. (2009)
Ferencz Z, Vári A: Radioactive Waste Management in Hungary: Changing Approaches and Conflicts. JOURNAL OF ENVIRONMENTAL ASSESSMENT POLICY AND MANAGEMENT 9:(2) pp. 185-209. (2007)
Ferencz Z, Vári A, Linnerooth-Bayer J: Stakeholder views of flood risk management in Hungary's Upper Tisza basin. RISK ANALYSIS 23:(3) pp. 585-599. (2003)
Judit Acsády, Zoltán Ferencz: Perception and Attitudes towards Biotechnology in Hungary. In: MolfinoFrancesca, ZuccoFlavia (szerk.) Women in Biotechnology: Creating Interfaces. Berlin; Heidelberg: Springer, 2008. pp. 93-106. (ISBN:978-14020-8610-6)
Vári A, Ferencz Z: Flood Research from a Social Perspective: The Case of the Tisza River in Hungary. In: Tchigurinskaia I, NiNiThein K, Hubert P (szerk.): Frontiers in Flood Research. Wallingford: IAHS Press, 2006. pp. 155-172.
Ferencz Z, Hajdu M, Vári A: The Food Safety System of Hungary. In: Vos E, Wendler F (szerk.): Food Safety Regulation in Europe. A Comparative Institutional Analysis. Antwerpen: Intersentia Publishing, 2006. pp. 383-452.
Research Projects
Klímaválasz (Climate Response) (project leader: László Antal)
The Klímaválasz program helps Hungarian local governments to promptly adapt to the harmful effects of climate change impacting their municipalities.
The program has two stages: a survey assessing the local population's and local governments leaders' awareness of climate change, and training programs for municipality leaders.
The program also assists local governments in preparing local level plans and strategies, and in easily finding and utilizing relevant EU funds. 140 municipal leaders participate in the training program.
Web page of the project: www.klimavalasz.hu/en
Families in mortgage crisis OTKA 109333 (project leader: Adrienne Csizmady)
The research would provide a more structured picture about the mortgage crisis in Hungary for the scientific community, the policy makers and the wider public, both on the households' and on the macro level: about the inequalities in the chances of recovery, and the factors determining these, like the socio-demographic and regional differences, and also about the effects of policies and effects of the crisis on residential mobility. By doing so the research project adds to the scientific research of residential mobility and socio-spatial changes. It provides vital background information for planning future policies by analysing the adequacy and effects of the past years.
Social Polarisation in the New Town Regions of Hungary and Eastern-Central Europe: Impacts of Transition and Globalization. K 106169 OTKA – (project leader: Viktória Szirmai)
The research aims are to reveal the impacts of transition and globalization on the social polarization processes in Hungarian new town regions, furthermore to compare the Hungarian social characteristics with two Eastern-Central European new town regions.
Social conflicts – social well-being and security – Competitiveness and social development (TÁMOP-4.2.2.A-11/1/KONV-2012-0069) (project leader: Viktória Szirmai)
The research project was implemented 2013-2015 in a consortium framework through the joint cooperation with the leadership of Kodolányi University of Applied Sciences. The research is intended to be a real process based investigation: it is describing the social well-being characteristics, the determinations and the internal differences of various social groups living in Hungarian metropolitan and rural regions. It does so with the purpose of calling the attention of society, including politicians and policy makers on actual state of regional and social inequalities, ont he social gaps slashed also by the several levels of well-being, on the altering circimstances of people living in and being deprived of well-being, different activities, cultural, health, personal contacts and social participation.