József Hegedüs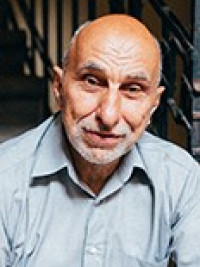 Research Interests
housing policy issues in Hungary and countries in transition
Selected Publications
Augustyniak, Hanna ; Csizmady, Adrienne ; Hegedüs, József ; Łaszek, Jacek ; Olszewski, Krzysztof ; Somogyi, Eszter Understanding the Economic Situation of People Who Took a Foreign Currency Mortgage in Hungary and Poland CRITICAL HOUSING ANALYSIS 9 : 1 pp. 1-15. , 15 p. (2022)
Hegedüs, József (2020): Introduction to the Special Issue: Varieties of Housing Regime Approaches in: Critical Housing Analysis, Volume 7, Issue 1, pages 1-4
Hegedüs, József (2020): Understanding Housing Development in New European Member States – a Housing Regime Approach in: Critical Housing Analysis, Volume 7, Issue 1, pages 49- 62
Hegedüs, József (2020) "Limits of the Kemeny's Housing Regime Theory" A Comment to Stephens' Paper, Housing, Theory and Society, 37:5, 567-572,
Hegedüs József, Somogyi Eszter and Teller Nóra (2019) "Housing Market and Housing Indicators." Hungarian Social Report 2019, 258-274 in Kolosi Tamás – Tóth István György( (ed.): TÁRKI Social Report, 2019, Tárki, Budapest
Csizmady, Adrienne, József Hegedüs, és Diána Vonnák. "A housing regime unchanged: The rise and fall of foreign-currency loans in Hungary". Corvinus Journal of Sociology and Social Policy 10, sz. 2 (2019. december 20.): 3–33..
Hegedüs, József, Vera Horváth (2018) "Central and East European housing regimes in the light of private rental sector development." in: Schmid, Christoph (ed.) Tenancy Law and Housing Policy in Europe (Edward Elgar: Cheltenham, UK) pp. 39-66.
Csizmady, A., J. Hegedüs and Gy. Nagy (2017) "The effect of GFC on tenure choice in a post-socialist country – the case of Hungary." , 17(2): 249-275.
Haffner, M., J. Hegedüs and T. Knorr-Siedow (2017) "The Private Rental Sector in Western Europe." In: J. Hegedüs, M. Lux and V. Horváth (eds), Private Rental Housing in Transition Countries – an alternative to owner occupation? Palgrave, 3-40.
Research Projects
2020-2022 UPLIFT – Young People's Voice at the Centre of Youth Policy H2020 Ga no 870898
2016-2018 Development of social support system in the housing and utilities sectors in Kazakhstan, developed for the Government of Kazakhstan and EBRD.
2016-2017 "Affordable Housing in Central and Eastern Europe: Identifying and Overcoming Constraints in New EU Member States" European Housing Partnership (EHP)
2014-2016 REELIH – Residential Energy Efficiency for Low-income Households. Client: Habitat for Humanity International, financed by USAID
2012-2016 TENLAW - Tenancy Law and Housing Policy in Multi-level Europe, Client: European Commission – EU 7 Ga no 290694.
2002 World Bank/OECD/CDE Joint Project on Subnational Statistical Capacity Building
2001 Research on Off-budget Non-tax Revenues in CEE Countries for OSI/LGI (Open Society Institute Government Initiative Program), 2001.
2000-2001 Performance Management in Local Governments, Albania (USAID), consultant to Urban Institute Washington