Péter Csizmadia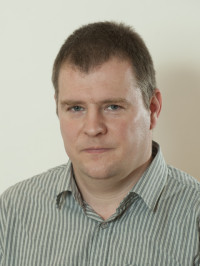 Download CV
Head of Research Department
Research Fellow (TK SZI)
Department: Research Department for Methodology and History of Social Research
Academic Title: PhD
Email: csizmadia.peter@tk.hu
Phone: +36 1 2246700, 2246785 / 5420
Building: B (Floor, room: 1.26.)
Research Interests
Organisational sociology, sociology of work, industrial relations, educational sociology
Selected Publications
Makó, Cs. - Illéssy, M. - Csizmadia, P - Heidrich, B. (2015) Mapping the context for transfer of finnish workplace development practice: The case of Finland, Hungary and Romania, Journal of Self-Governance and Management Economies 3:(2) pp. 7-29.
Makó, Cs. –Csizmadia, P. – Illéssy, M. –Iwasaki, I. – Szanyi, M. (2013) Diffusion of Innovation in Service Firms: Hungarian versus Slovakian Business Service Firms, Journal for East European Mangement Studies 18(1), pp. 135-147.
Iwasaki, I. –Makó, Cs. –Szanyi, M. – Csizmadia, P. – Illéssy, M. (2012) Economic transformation and industrial restructuring: The Hungarian experience, Tokyo: Maruzen
Csizmadia, P.(2010) Organisational Innovations in the Hungarian Knowledge-intensive Business Service Sector.: Lessons from a Company Survey. In: Krause, A. – Trappmann, V. (eds) What Capitalism? Socioeconomic Change in Central Eastern Europe, Collaborative Research Centre 580., Discussion Paper 36. Jena: Friedrich Schiller Universitat, pp. 103-121. (SFB 580 Mitteilungen; Heft 36.)
Valeyre, A. – Lorenz, E. – Cartron, D. –, Csizmadia, P. – Gollac, M. – Illéssy, M (2009) Working Conditions in the European Union: Work organisation. Luxembourg: Office for Official Publications of the European Communities, 66 p.
Makó, Cs. – Csizmadia, P. – Illéssy, M. (2006) Does EU-Integration Help the SMEs to Explore New Development Path? Lessons from an International Comparative Project. Warsaw: Instytut Pracy i Spraw Socjalnych, 163 p.
Makó, Cs. – Csizmadia, P. (2004) The Cooperation of Small-Sized Enterprises in the New Media Sector. In: Akihiro Ishikawa (ed) The Formation of Networking Cooperation among Small Enterprises in Central Europe. Tokyo: The Sasakawa Peace Foundation - Central European Fund. pp. 120-130.
Research Projects
THEMP – Tertiary Higher Education for People in Mid-life.
EU – Lifelong Learning Programme, 2011-
MEADOW - Measuring the Dynamics of Organisation and Work
6th EU Framework Programme for Research and Technological Development (FP6), 2007-2010
NESOR - New Social Risks in the European Knowledge Society and Higher Education. EC – Soctares Programme, 2006-2009
Secondary Analyses on 4th European Working Condition Survey (LOT2: Work Organization and LOT3: Work Intensity)
European Foundation for the Improvement of Living and Working Conditions (Eurofound), 2007-2009
WORKS - Work Organisation in the Knowledge Society
EU FP6, 2005-2009
International Comparative Studies and Course Development on SMEs
EC – Leonardo da Vinci Programme, 2003-2006